Used Egg-graders & farmpackers
On all Items shown below, we can facilitate installation and Service.
If you are looking for something which isn't listed below, do not hesitate to get in touch with us.
MOBA 2000 egg grader 8 lanes  16500 eph
nr of lanes: 8
capacity: 16500 egg per hour
loader: Yes
Candling: Yes
Printer: Optional
Spareparts: yes
Condition: Used but in good working order.
MOBA egg grader OMNIA XF330 (2007) (loader and packing lanes are from 1995).
1. Steel machine:
Combi (forward) – Loader (to the left)
Manual candling
Moba crack detection with leaker.
Weighting system from below.
Transfer to the left.
16 exit lanes.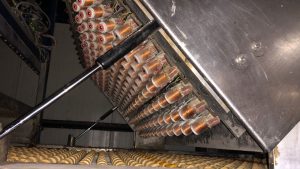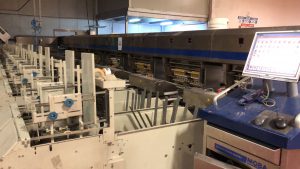 MOBA egg grader OMNIA XF330  (1999)
2. Stainless steel machine:
Loader to the right.
Automatic 3rd party vision system from Seemax (including blood detection).
Moba crack system with leaker.
Loadcell weighting system.
Transfer to the right.
14 exit lanes
machine is still running as a combi system alone for collecting eggs from the farm
PRINZEN DE-PALLETIZER 130000 EPH.
Year 2008
stainless steel
very Good Condition.
For sale Farmpacker MOBA 55 with traystacker AX92, Mopack 55.
-year 1991
-very good condition
-Eggprinter optional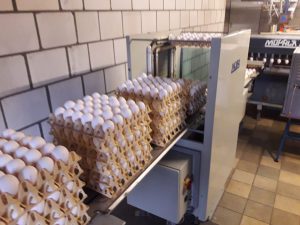 MOBA Loader  90000 eggs per hour
-Stainless steel loader
-very good condition.
-capacity 90.000Eph
-Wet tray detection
-Empty tray stacker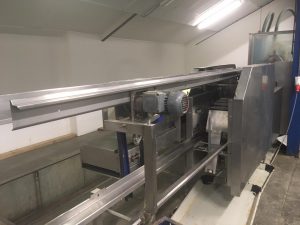 Farmpacker PRINZEN PSPC 30 with traystacker
-Year 2004
-capacity 18000eph
-Good condition.
-Stamping system.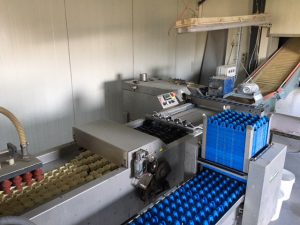 STAALKAT FP 14400 eph
year 1999
no traystacker